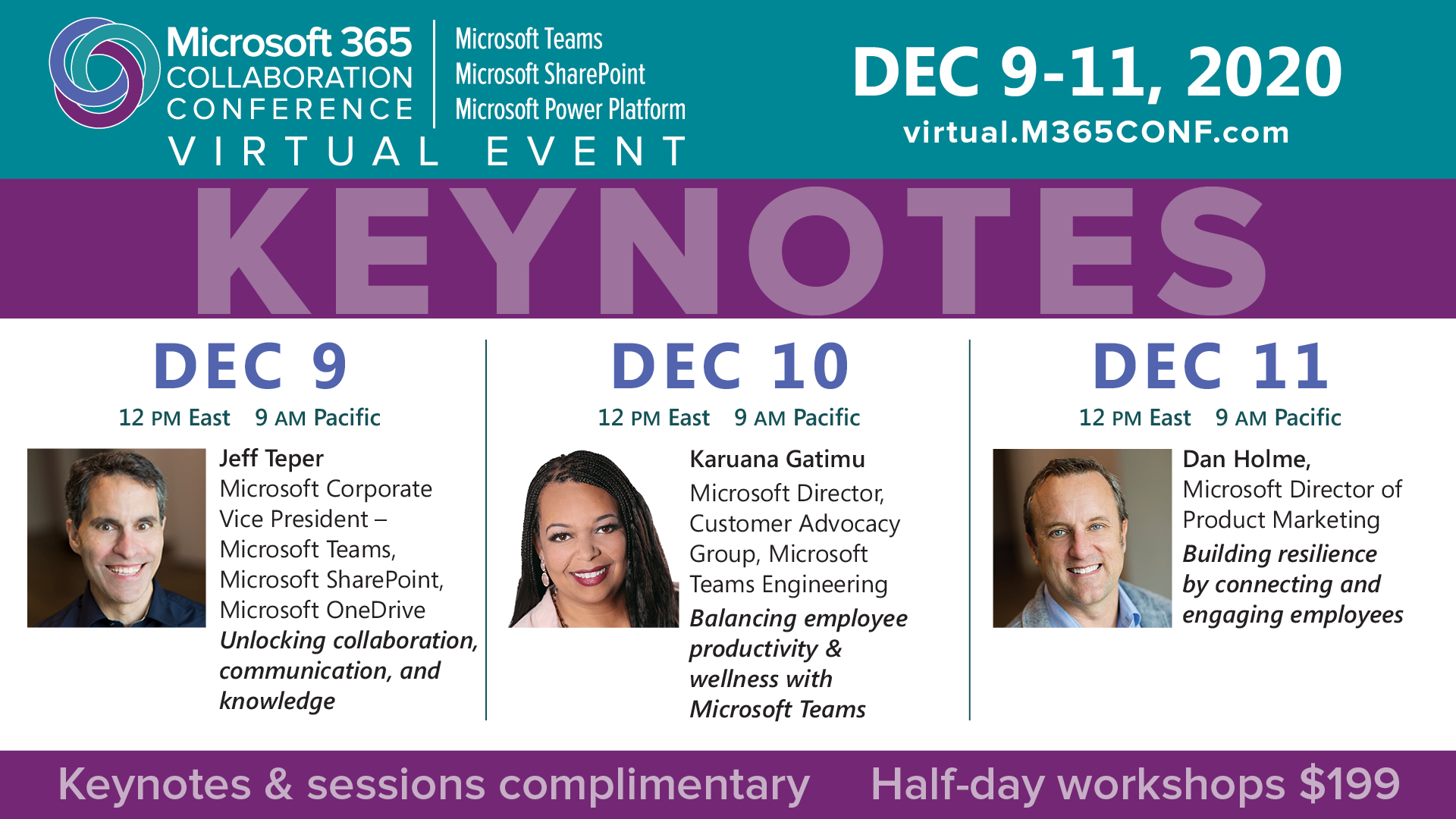 The Microsoft 365 Collaboration Conference
VIRTUAL EVENT
The Microsoft 365 Collaboration Conference, formerly the SharePoint Conference, is excited to announce that we are teaming up with the Microsoft 365, SharePoint, Microsoft Teams and Power Platform communities for an exciting, 3-day, VIRTUAL event to be presented December 9-11, 2020. The event will bring our incredible communities together for an informative and engaging online event. We've been working with Microsoft 365 leaders Mark Kashman and Brad McCabe, Microsoft Teams experts Karuana Gatimu and Laurie Pottmeyer and Power Platform gurus Charles Lamanna and Heather Newman to help curate the most innovative and insightful content. Our keynotes, sessions and workshops are brought to you by the finest speakers from the community and at Microsoft. This virtual event is organized with the Emperor Media Group, the same team that brought you the Microsoft 365 Virtual Marathon.

As a thank you to both our loyal and new attendees we are making all keynotes and sessions FREE of charge just for registering. Workshops come with a small fee for registration. So, until we can meet in-person at the next Microsoft 365 Collaboration Conference in 2021, we are excited to be together at least virtually this December!

December 9th
9-10am PT – Keynote Jeff Teper
10am-1pm PT – Microsoft speaker sessions
1-2pm PT – Partner expo & sessions
2-6pm PT – Microsoft speaker sessions

December 10th
9-10am PT – Keynote Karuana Gatimu
10am-2pm PT – Microsoft & community workshops
2-3pm PT – Partner expo & sessions
3-6pm PT Community speaker sessions

December 11th
9-10am PT – Keynote Dan Holme
10am-2pm PT – Microsoft & community workshops
2-3pm PT – Partner expo & sessions
3-6pm PT Community speaker sessions


Free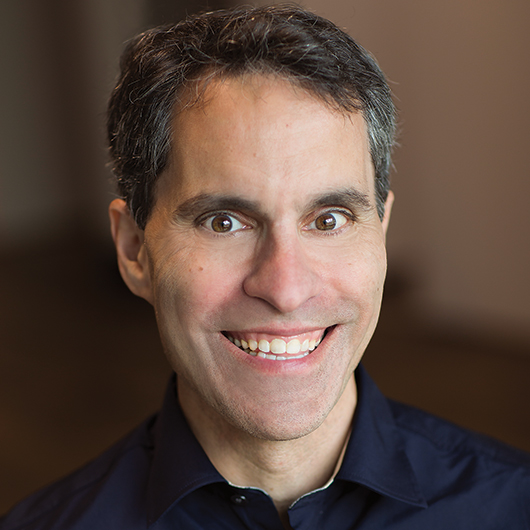 Jeff Teper
Corporate Vice President, Microsoft Office, OneDrive SharePoint and Office Media Group | Microsoft
Karuana Gatimu
Customer Advocacy Group, Microsoft Teams Engineering | Microsoft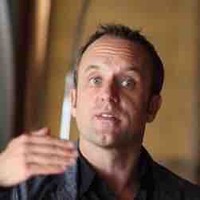 Dan Holme
Director of Product Marketing | Microsoft

Susan Hanley
Information Architect
Reza Dorrani
Microsoft Business Applications MVP
Daniel Christian
Microsoft Business Application MVP
Andrew Connell
Founder, Chief Course Artisan - Voitanos
Noorez Khamis
Cloud Solutions Architect at Creospark
Jason Himmelstein
Microsoft Regional Director & Microsoft MVP

Free
Joanne Klein
Office 365 Independent Consultant
Sesha Mani
Head of Product - Security & Compliance in Microsoft 365 Cloud - SharePoint & OneDrive Services
Asif Rehmani
CEO at VisualSP
Jennifer Mason
Vice President, Corporate Solutions at Planet Technologies
Eric Shupps
The SharePoint Cowboy
Kanwal Khipple
Chief Executive Officer

Looking for the next physical event, check out the next Microsoft 365 Collaboration Conference